Back to Home > Excursions > Ivrea UNESCO Site
Ivrea Industrial City of the XX Century UNESCO site
In Italy and worldwide, Ivrea Industrial City of the XX Century is an atypical model of a modern industrial city as an alternative answer to the questions posed by the rapid evolution of the twentieth-century industrialization processes.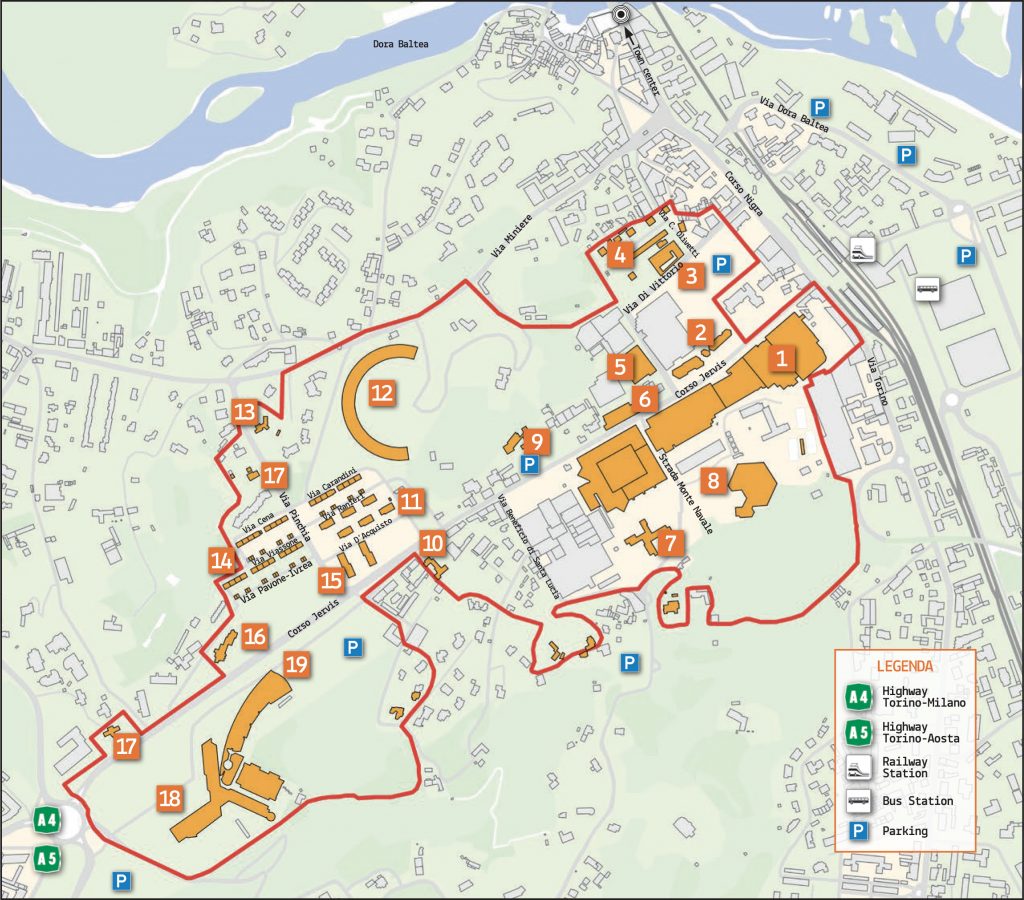 Various elements contribute to its construction: the presence of Olivetti firm and the actions of Adriano Olivetti, which create a fertile ground for ideas and exchanges within the contemporary international labour cultures; the reflections on the consequences of the production on the territory developed by the social Taylorists of the Thirties; the ideas regarding the functional city suggested during the International Congresses of Modern Architecture; the introduction of innovative urban planning techniques in the city and large scale planning and the vision of culture as an asset of social modernization.
The complex of buildings of outstanding quality in the industrial city of Ivrea is one of the first and highest expressions of a modern vision of production relationships developed by Olivetti.
The participation fee is 100 euros per person and includes the following: 

– Bus available for the whole day 
– Full-day guide 
– Light lunch in Ivrea, drinks included
Schedule
| | |
| --- | --- |
| Departure: | 9:00 am in front of the Valentino Castle |
| Return: | 5:00 pm in front of the Valentino Castle |